September 8 - 29, 2016
Carter Burden Gallery presents three new exhibitions: Colors in the east gallery featuring Katinka Mann and Margo Mead, Abstract Mind in the west gallery featuring Carol Massa, and Silhouette Voices: On the Wall featuring Margo Mead. The reception will be held September 8, 2016 from 6 - 8 p.m. The exhibition runs from September 8th through 29th at 548 West 28th Street in New York City. The gallery hours are Tuesday - Friday, 11 a.m. - 5 p.m., Saturday 11 a.m. - 6 p.m.
Colors combines Katinka Mann's vibrant abstract shapes with two of Margo Mead's cutouts of figures that extend into the On the Wall exhibition space. The two artists' contrasting monochromatic forms, one abstract and one figurative, heighten their visual differences as shapes. Katinka Mann explores color, light, geometry and illusion. The artist's work is installed several inches away from the wall. The exterior shape is originally drawn by hand and retains an organic form. Each piece has a cut out trapezoid within that creates a second trapezoid through the shadow cast on the wall. The work is made from polyurethane on aluminum, which creates a reflective surface. The artist explains how the colors correspond to the forms, "My goal is to see what works best with the form considering feelings, association and memories."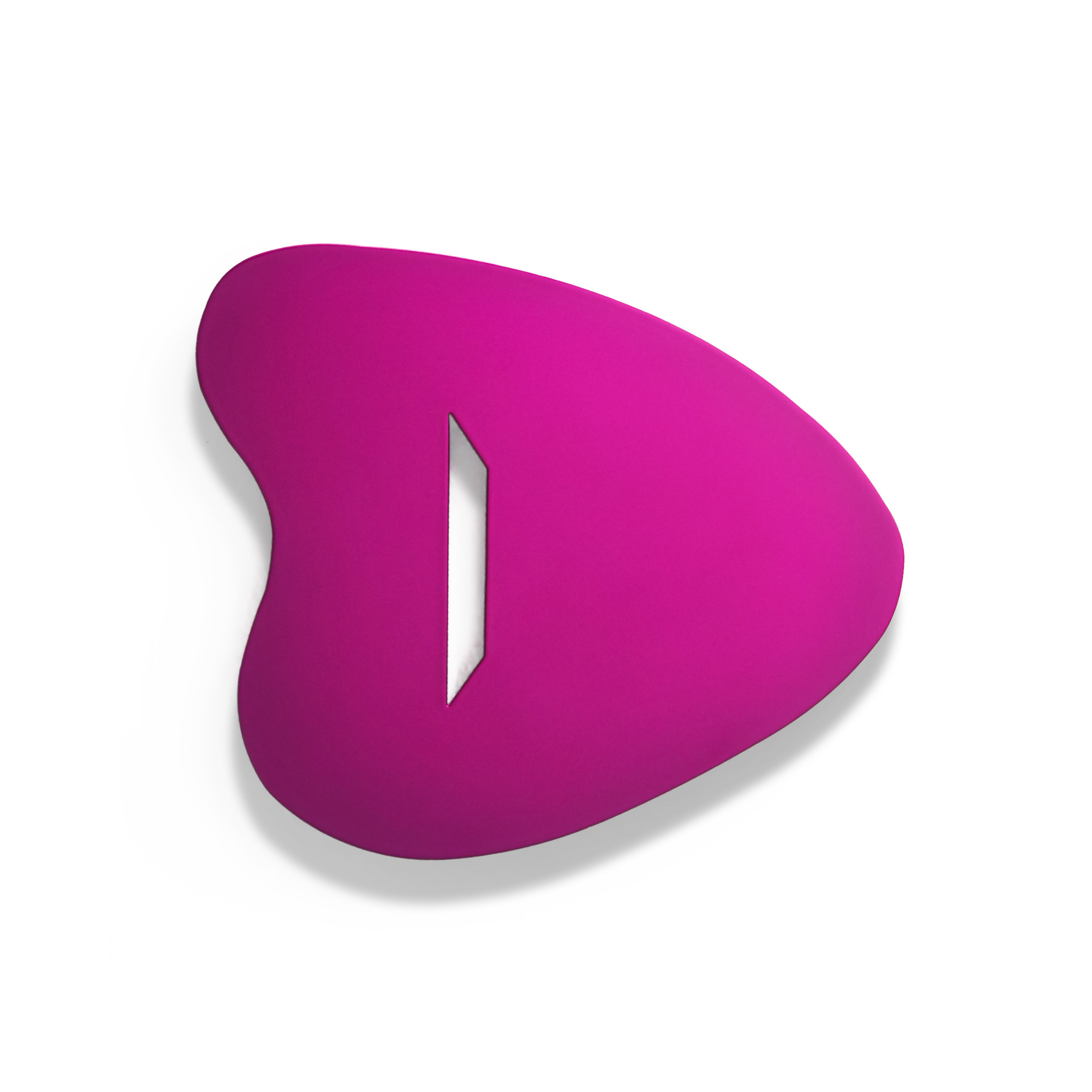 In Abstract Mind, Carol Massa presents colorful abstract paintings representing the visual journey that the artist experienced over the course of the year leading up to this exhibition. The abstract paintings vary from intricate and detailed with numerous colors and shapes, to simple blocks of colors. The resulting visual images mimic life in that some are dark and pessimistic while others are light and optimistic. The group of paintings are unified in their shape; all of the canvases are 20" x 20". As the artist paints, she embraces how her process is a dialogue between her energy and the brushstrokes. Through painting, Massa strives to find a balance between opposite forces, be it chaos and order, or movement and stillness.
Margo Mead's installation Silhouette Voices combines larger-than-life cutout figures with smaller figures drawn on a fifteen-foot paper scroll in the gallery space On the Wall. The artist enlarged drawings of figures from life onto black paper with white crayon, and then cut them out. She also redrew figures onto the fifteen-foot paper scroll. Mead went through her archive of hundreds of life drawings to select the final eighteen figures with the desired emotional impact. The artist uses her figures to summon the viewer's attention to how Earth will become unlivable. The artist states "Strength emerges when people come together, generating momentum, to share pathways for action." The bird and flower cut-outs place the figures on Earth. The artist questions, "Oh, when will we ever learn?"