June 1 – 22, 2017
Peripheral Visions: Adrianne Lobel & Marjorie Weiss
Kaiwa: Sue Koch & Kiyoshi Otsuka
On The Wall: Joyce Rezendes
Carter Burden Gallery presents three new exhibitions: Peripheral Visions in the East Gallery featuring Adrianne Lobel and Marjorie Weiss, Kaiwa in the West Gallery featuring Sue Koch and Kiyoshi Otsuka, and On the Wall featuring Rezendes. The reception will be held June 1, 2017 from 6 - 8 p.m. The exhibition runs from June 1st through 22nd at 548 West 28th Street in New York City. The gallery hours are Tuesday - Friday, 11 a.m. - 5 p.m., Saturday 11 a.m. - 6 p.m.

In Kaiwa, artist Sue Koch explores a mixed media series entitled Lacings, which ties into her interest in structure, architecture, and textiles. Deeply influenced by Japanese aesthetics and culture, Koch states, "The lacing exercises seek, through a series of simple forms, to stretch beyond the basics to a more complex form and the juxtaposition of each work informs the next." The exhibition Kaiwa (会話) translates to Conversation and is a two-person show with her husband, Kiyoshi Otsuka.
In Peripheral Visions, Adrianne Lobel presents dramatic and colorful paintings of seemingly banal subject matter, from eighteen-wheelers to model homes. She finds beauty in places and things that might usually go unnoticed. Lobel states, "The unbeautiful is as singular to life as anything commonly recognized as beautiful or meaningful. I try to transform these subjects into something that everyone can appreciate."
In Kaiwa, painter Kiyoshi Otsuka presents monochromatic works on canvas inspired by organic forms and water. Having worked in propagation for the New York Botanical Garden in the Bronx, he finds roots, trees, weather, and water pivotal influences. Otsuka states, "The images I present here speak to the beauty, intensity and mystery of nature and our deep connection to its ever evolving and transformative power." The liquidity and impact of this powerful element are evident in his paintings.
In 2007 Joyce Rezendes went on a ten-day tour of Egypt; six of those days were spent on the Nile River. Rezendes states, "Having taught art history for 40 years, it was a profound reality to be with so many works of art that had been the source of my lectures." In her On the Wall exhibition Rezendes presents a reflection of that journey through a panoramic illustration of the Nile at day and at night.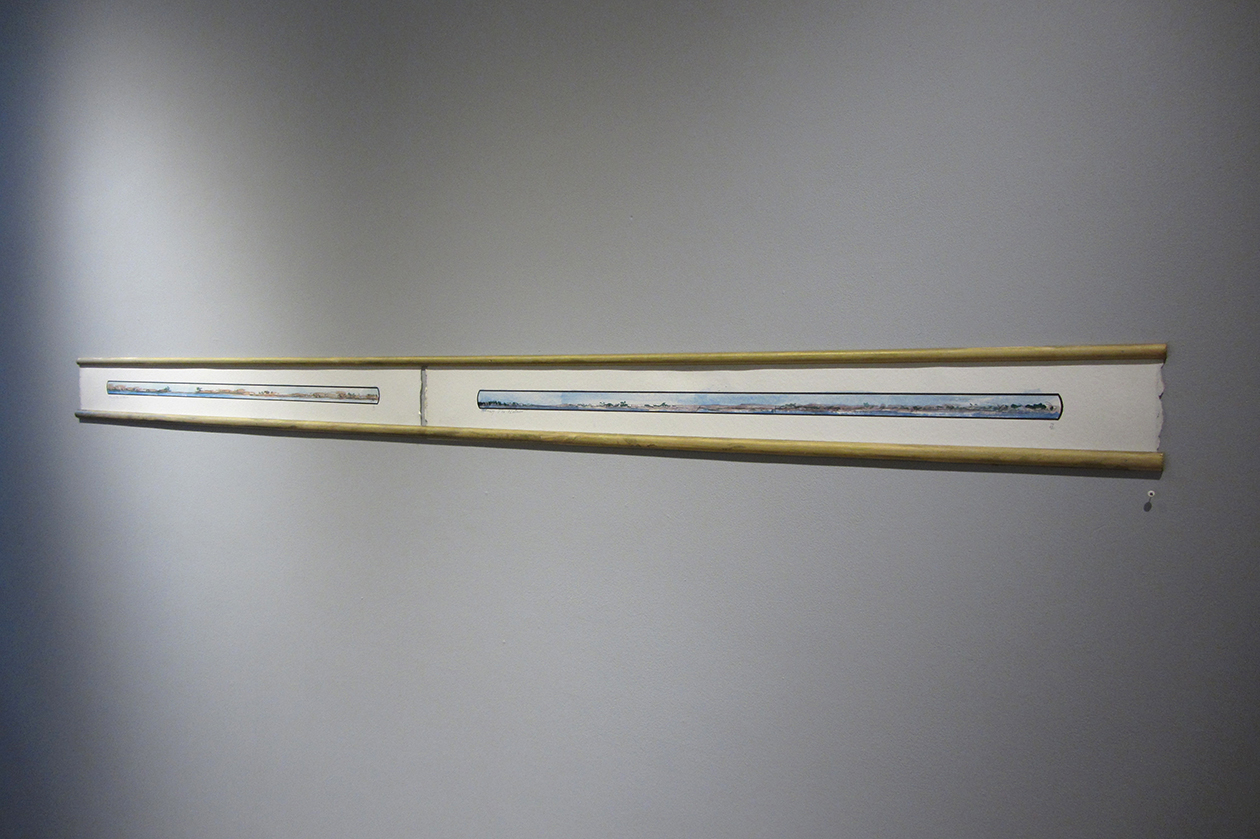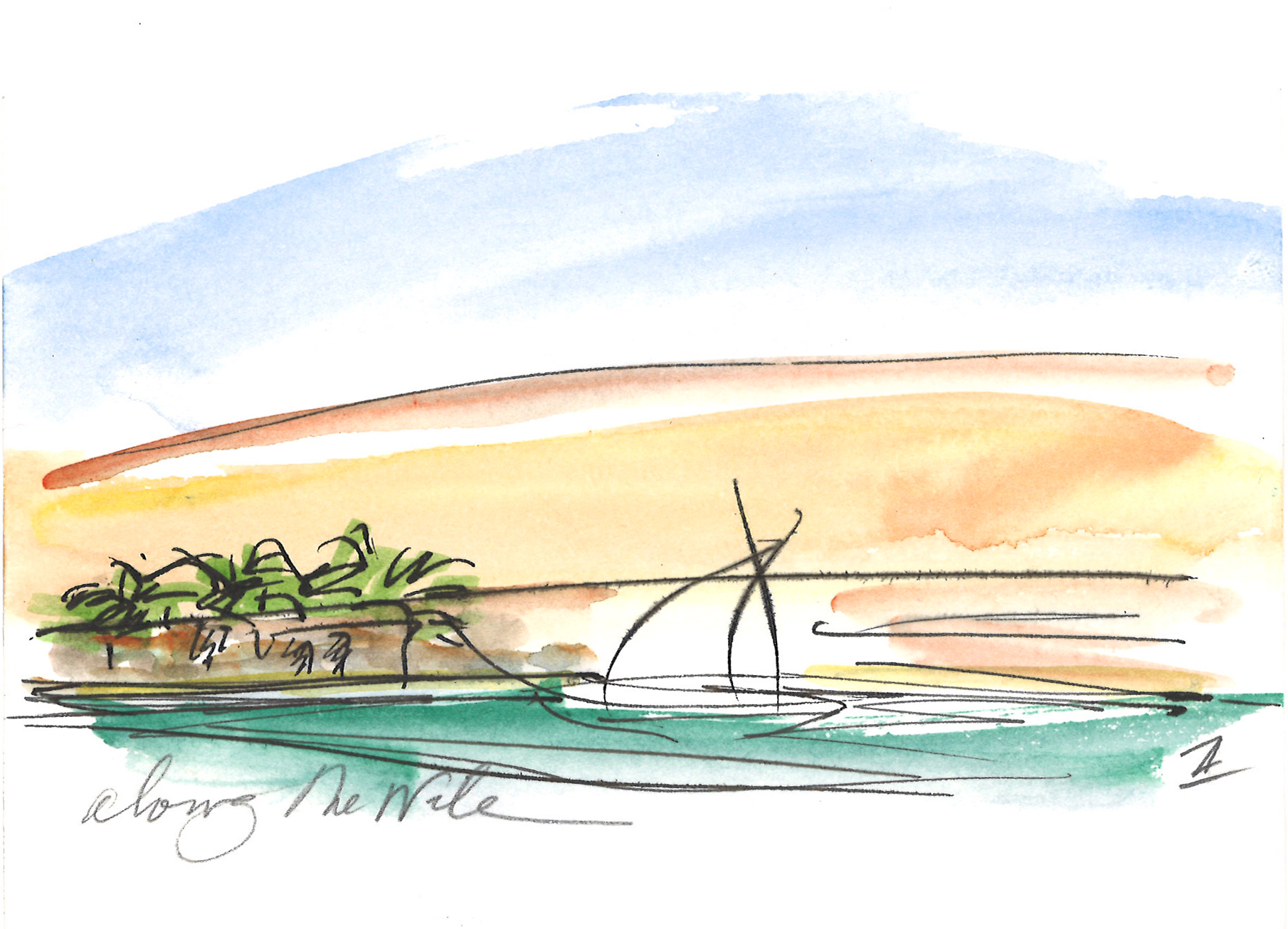 In Peripheral Visions, Marjorie Weiss presents her latest series Night Lives. This series of digitally produced panoramic prints are a continuation of her interest in memory, dimensional uncertainties, and the enigmatic juxtaposition of images and the relationships with their surroundings. Working digitally in Photoshop, Weiss approaches her work with a painter's perspective using technology to combine the mystifying simplicity of the images with the dimensional ambiguity of the landscape.